Cedar Falls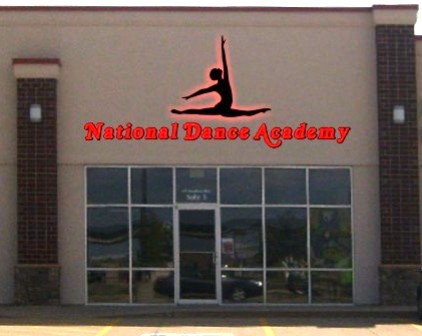 National Dance Academy's Extravaganza 2013 will be held at Gallagher Bluedorn Performing Arts Center Saturday May 18, 2013! Performances at 1 p.m. and 6 p.m. Don't miss this one of a kind, exciting show! Tickets available at NDA or the door 1 hour prior to show time! All information regarding the show can be found by clicking RECITAL below.
Check out the New Exciting Upcoming Opportunities at NDA! Summer Camps and Summer classes all posted below! Don't miss out on a chance to JOIN THE FUN!
Fall 2013 registration begins Friday May 10! Online registration will be held the 10th and 11th. Register online these 2 days and receive a FREE leotard! Register early, classes fill quickly! Walk in registration will begin May 13.
Competition Auditions for the 2013-2014 Competition Teams are May 21, 22, 23. There will be a parent informational meeting May 20 @ 6!
Be sure to like us on Facebook (National Dance Academy Cedar Falls) and follow us on Twitter(@NDA_CedarFalls) for updates and special offers!
Come get a little taste of what NDA is all about. This 6 week session is a great way to introduce your child to dance or National Dance Academy. Classes begin this Thursday, April 4! Call the office to get signed up today! 319.266.6822

Rehearsals beginning in April! Sign up by April 4th! Sign up for both and receive a discount! Don't miss out on these awesome opportunities! Always a highlight of the Extravaganza!

Join us this summer for 3 fun filled dance camps! Princess Camp, A Week at The Ballet, and Dancing with the Disney Channel are sure to be a weeks worth of FUN!

Summer technique is a great way to introduce your child to dance or allow your dancer to jump ahead! Classes for all ages are available with 2 different sessions to choose from. Or do both for a GREAT addition to your summer fun!

This year's National Dance Academy Extravaganza at Gallagher Bluedorn Performing Arts Center will be held Saturday May 18, 2013. 2 performances, 1:00 p.m. and 6:00 p.m. You won't want to miss this one of a kind show! Find all recital information on this page.

Our Schedule for the 2013-2014 Dance Season. Registration for 2013-2014 begins online May 10 and 11! Walk in registration will begin Monday May 13. Get registered early to ensure the class of your choice!

Lists all pricing and payment information for the 2013-2014 dance season. Also contains all policies and procedures and our Calendar for the year!

Come to this 2 day workshop(Audition Thursday) to find out what the Competition Teams at NDA are all about! These 3 days will help us put together our teams so make sure you are signed up! Competition is a great addition to your childs dance education. Parent informational meeting will be help on Monday May 20 at 6 p.m. Call or email the office if you have any further questions.

Let National Dance Academy help celebrate you child's Birthday! Costumes, games, dancing and so much more! Contact us at 266.6822 or cedarfalls@nationaldanceacademy.com to get yours scheduled today!

Hours: Mon-Thurs 2-7 p.m.
Fully stocked dance shop with shoes and dancewear. Special orders available as well.