About Us
BRAND NEW! Kohli Dance Scholarship!
Dance for Every 2nd Grader!
Miss Ashlynd and Miss Karly were thrilled to participate in Any Given Child's: Dance for Every 2nd Grader for the 2nd year in a row teaching gym to all 2nd graders in the Iowa City Community Schools!
https://anygivenchildic.org/2016/12/09/dance-for-every-2nd-grader/
VIA FACEBOOK AND INSTAGRAM:
This summer, Natasha Overturff had the concept for the piece of choreography "Imperfections." The choreographers goal was to illustrate that all young women are beautiful. They do not need make up or a filter to be their own kind of perfect. For every like this post generates between now and March 1st (up to $1000) NDA will donate $1 to The Boys and Girls Club of America. Spread the word… Imperfections are perfect!
Ashlynd Kohli
Owner, National Dance Academy
Iowa City & Coralville, Iowa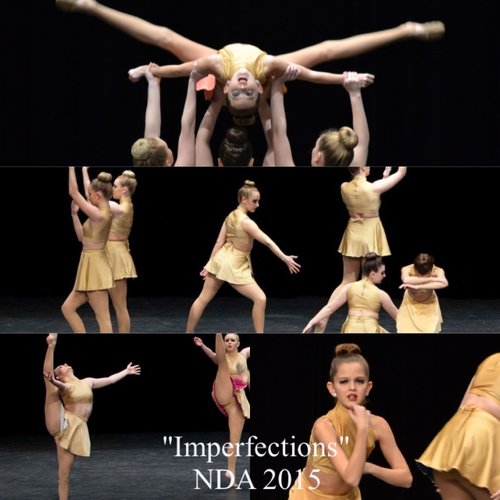 "Imperfections"
2014 Industry Awards
Long Way Down- Industry Award, Contemporary- Ames, Iowa
Gatsby- People's Choice Award, Contemporary- Davenport, Iowa
http://industrydanceawards.com/2014/nominees#2014-peoples-choice
Don't miss NDA at the Johnson Co fair every summer!
http://www.press-citizen.com/story/news/local/2014/07/21/johnson-county-fair-feature-new-barnyard-olympics/12928095/
Or Sturgis Falls!
http://patch.com/iowa/cedarfalls/sturgis-falls-kidsway-stage-activities-and-performance-schedule-2013
Congratulations Miss Whitney Witham!
http://wcfcourier.com/celebrations/photo_memories/congratulations-whitney-witham/article_8f2f5088-468f-5bef-9c6c-e0dc7bf199fe.html
Posted on 07/31/2010

Posted on 12/17/2009