Iowa City
Class Techniques Available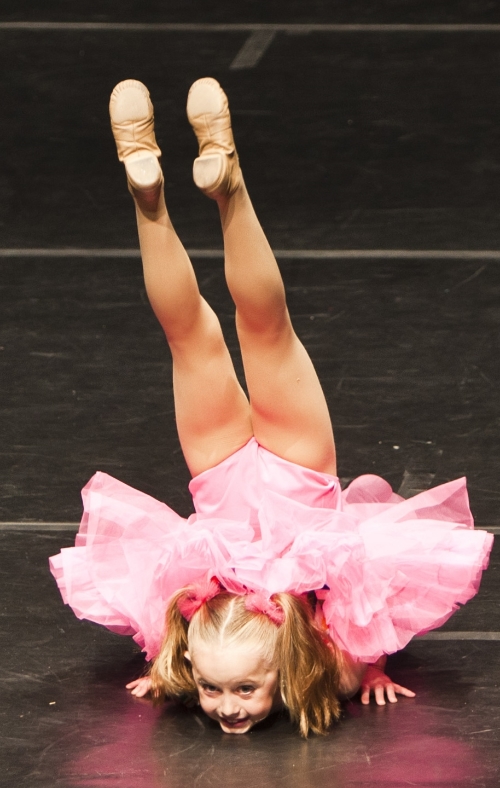 Class Descriptions
Preschool Ballet and Tap
Our Preschool class is a 30-minute combination class introducing ballet and tap. Dancers learn creative movement and motor skills developed in both techniques. It is designed to build coordination, rhythm, to be able to follow a series of directions, and most of all for enjoyment. We do wear ballet slippers and learn barre exercises and ballet terminology. We wear tap shoes as a rhythmic tool. With ballet slippers on you really cant hear the difference between a march and a skip. Now with the tap shoes on you can hear straight 4/4 time and the difference in the skip of syncopated timing. All while incorporating obstacle courses, sequined arches, flags and more. All classes begin work on this piece the 2nd semester.
Kindergarten
Our Kindergarten classes offer 2 different combination classes. Ballet and tap classes do a ballet barre, across the floor combinations and a center floor routine in each class. Tap classes focus on simple tap steps and also use the shoes as a percussion instrument for rhythmic purposes. The jazz portion is fun music with simple progressive jazz combinations. The class will need correct shoes and will do just one routine for the recital. We won't know the technique they will be doing until the 2nd semester.
Ballet
Studying ballet will help set a strong technical foundation for all dance styles and increase consciousness of the whole body. Ballet classes help dancers develop discipline, focus, and etiquette - whether in the classroom or outside the studio. For all ages and levels, our ballet classes are instructed to classical music and begin with barre exercises, followed by across the floor combinations.
Jazz
Jazz dance is known for its fun energy and rhythm. Our classes are based on a classical jazz technique emphasizing style and musicality. Jazz classes begin with a thorough warm up followed with across the floor leaps and turns. The second part of the class allows dancers to develop their jazz vocabulary while learning different combinations each week.
Tap
For all ages tap is producing rhythmic sounds with your feet. As the levels progress the sounds get more intricate and cleaner. Following the technique class format of barre – across the floor and center floor routine.
Lyrical
Adding lyrical to a dancer's repertoire helps cultivate a larger range of artistry and musicality. The style originated from a blend of ballet, jazz, and modern technique. It emphasizes fluidity and emotional expression. In a lyrical piece, dancers will explore strong emotions and interpret the music through motion.
Hip Hop
Street style choreographed dance with today's hot trends and music. Quality of music and movement is something National Dance Academy takes very seriously. This class follows the technique class format of warm up – across the floor combination and finishing with a center floor routine.
Dancetastics
We are excited about personally creating this new class. It is not gymnastics. It is not tumbling or acrobatics. It is a combination of all; without allowing the technique and muscle memory of ballet to get away. All dancers need to strengthen and gain flexibility in their backs, legs and arms, without the fear of losing dance technique.